Welcome
Phat Cat Swinger is the West Coast's "Little-Big Band" that brings style, class and charisma to every show experience with their retro showmanship and wide range of musical styles in both original music and re-imagined favorites. The band's ingenious selection of songs have all been inspired by the greats of Frank Sinatra to Big Bad Voodoo Daddy while even incorporating songs and show elements reminiscent of Elton John, Bruno Mars and more!
From appearances in music videos with Christina Aguilera and The Jonas Brothers to festivals and events at the Playboy Mansion to the Happiest Place on Earth, come experience one of L.A.'s hottest and most active live bands carrying great American music into new generations. 
Friends, fans and lovers of retro vibes, gather 'round and 
#LETSGOSEEPCS!
Want to book the band for your next event? 
Visit this page to learn more! 


Visit our Instagram & Facebook page to stay up to date with the latest!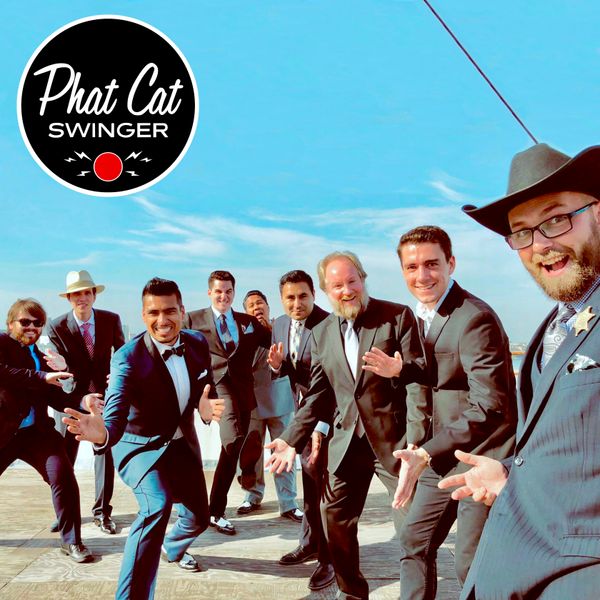 Thank you for visiting - we hope to see you soon.
See more dates on the "TOUR" page!

Follow us on all social media: @phatcatswinger

Are you ready? 
 
#LETSGOSEEPCS!